Trends
3 reasons to offer Click and Collect as a delivery method
No wonder the click&collect market is growing double-digit in 2022. Find out the 3 reasons why you should jump on board.
---
While the last mile remains the most significant challenge economically and ecologically in e-commerce, Click and Collect holds value for merchants, shoppers, and the environment.
BOPIS, also referred to as click-and-collect sales, more than doubled in 2020, according to eMarketer. Researchers expect BOPIS double-digit growth rates through 2024.
According to GlobalData's latest report, click & collect sales will account for 13.9% of total online spend in 2022!
---
Click-and-collect done right!
---
3 good reasons to offer Click and Collect as a delivery method + a bonus
1. Customers want freedom and convenience
Today's customer expects e-merchants to meet them where they are. On any device, anytime, anywhere.
For its convenience, there's a growing popularity for Click and Collect: 68% of shoppers say it combines the easiness of online shopping and the comfort of local pick up, at a time convenient to them, at a low shipping cost.
23% of online shoppers prefer some form of click-and-collect over having orders delivered to their homes.
From a shopper's perspective, click & collect eliminates the risk and cost of missed deliveries. Many consumers like the added convenience that click & collect offers. They no longer have to wait at home for a delivery; instead they can pick up their order at their convenience.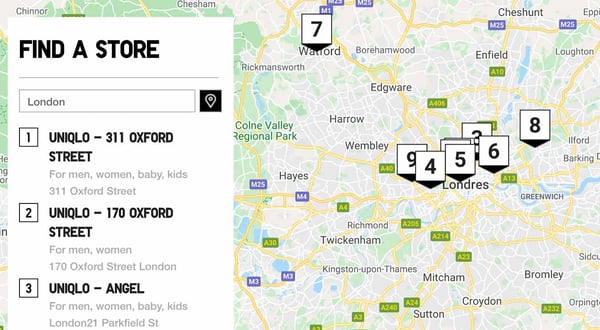 2. Click & Collect is a way to use your store footprint and logistic assets intelligently.

Economically, an in-store Click & Collect model makes excellent commercial sense.
The in-store experience is still a crucial touchpoint for retail chains looking to enhance their relationship with their customers. Click & collect offers an amazing opportunity for shoppers to browse more and purchase additional items when picking up their online shopping order.

On the one hand, you get footfall and allow customers to interact further with the brand. According to Barclaycard, 85% of consumers say they buy additional items in-store when using the service.

On the other hand, you save shipping costs and packaging material.77% of retailers report reduced return volumes, which ultimately saves them the cost of processing refunds and restocking goods.
Not only can it save up to 28% of total transportation costs, it gives retailers a chance to reduce their return rate by making sure that customers are happy with their order before leaving the store.
3. Click & Collect models convince the growing environmentally-conscious consumer base.
Consumers "have dramatically evolved", and 60% report making more environmentally friendly, sustainable, or ethical purchases since the start of the pandemic.
Customers are more and more aware that package deliveries contribute to harmful emissions and traffic congestion.
Thus they are using pick-up options more often to reduce carbon emissions and packaging waste.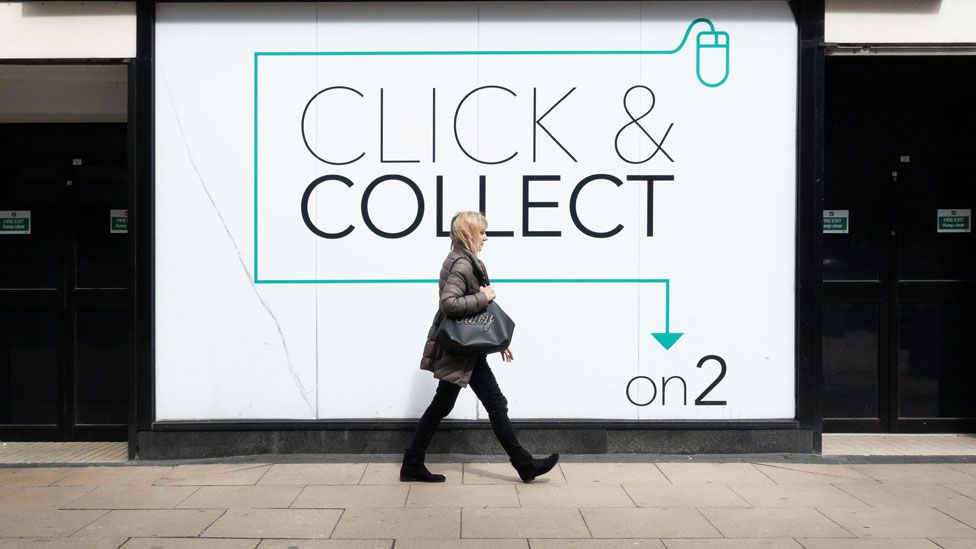 Bonus: how to do it right?!
One of the frustrations in Click and Collect reported by users is the over-use of packaging. When collecting their order, many noticed a way too large package that they ultimately had to bring home.

In a Click &Collect setup, it makes perfect sense to remove the packaging before handling the package to the customer. This "Naked Packaging" experience is very well received by customers and allows your business to reuse endlessly the same packaging used to prepare the order!
Read how reusable packaging is the perfect balance between convenience and sustainability for your Click & Collect here.
💡 Want to nail your click-and-collect strategy?